Vuoi creare un sito personalizzato per la tua attività, sei una start up, un libero professionista o un'azienda già formata?
L'obiettivo di Dbeeta, agenzia web di Cinisello Balsamo è quella di fornire
soluzioni innovative e flessibili

alle vostre richieste in campo digitale.
Vuoi realizzare un sito web attraente per la tua attività?
Il team di web designer darà vita ad un sito web responsive, attraente, che ti permetterà di distinguerti dai tuoi competitors.
I siti web che progettiamo sono mobile friendly, sono siti adattabili a dispositivi mobili, e sono facilmente reperibili nei risultati di ricerca di Google, perchè sono costruiti rispettando i principi SEO dell'ottimizzazione dei motori di ricerca.
Ogni sito web aziendale deve essere progettato in modo da attirare l'attenzione di potenziali clienti che ricercano i servizi di interesse. Solitamente la maggior parte di questo traffico web proviene dai motori di ricerca e dai social media mentre il resto del traffico web può provenire dai link che puntano al sito o tramite URL diretti.
È importante realizzare un design del sito web pulito, per mantenere l'attenzione del visitatore sul tuo sito web senza farlo rimbalzare fuori per andare a cercare l'argomento di interesse su un altro sito web.
È qui che avrai bisogno di un web designer di talento ed esperto o di una rinomata agenzia web come Dbeeta per realizzare un sito professionale, accattivante e responsive.

La creatività di cui parliamo non è solo grafica o animazioni del sito. Ma è anche il modo in cui presentiamo la tua attività al visitatore del sito web. Per raggiungere l'obiettivo bisogna realizzare siti web tenendo conto del layout del sito, che varia in base al messaggio che desideri trasmettere ai tuoi visitatori. Ad esempio, se la tua attività è un ristorante, il layout del sito sarà molto diverso dal layout di un sito web di un'attività di estetica. Oltre al layout del sito web, i contenuti sono di fondamentale importanza per centrare il tuo obiettivo in modo che il messaggio diretto che invii ai visitatori sia chiaro e facile da capire. Il testo deve essere scritto tenendo presente la ricerca delle parole chiave in base alle esigenze del cliente.
Al giorno d'oggi i dispositivi mobili sono sempre a portata di mano utilizzati dalla maggior parte degli utenti per navigare in Internet. Per questo è molto importante progettare un sito web adatto alle dimensioni dello schermo di tutti i dispositivi. È qui che entrano in gioco i design responsive. I siti web responsive sono realizzati in quanto si adattano a qualsiasi dimensione degli schermi del dispositivo utilizzando bootstrap e CSS responsive. Affidati alla nostra Web Agency Dbeeta, per ottenere un sito web mobile- friendly che si adatta meglio a qualsiasi dispositivo mobile in uso oggi.
I siti web devono avere un tempo di caricamento rapido con qualsiasi tipo di connessione Internet. Anche se oggi disponiamo di connessioni Internet ad alta velocità, a volte ci troviamo di fronte a guasti del segnale mobile. I siti web creati da Dbeeta sono fatti per resistere al peggior scenario. Pertanto, i nostri designer prendono sempre in considerazione l'utilizzo di un css responsive allo scopo di rendere il tuo sito web attraente per i clienti, considerando anche il peso dei contenuti del sito web come grafica, immagini, animazioni e video.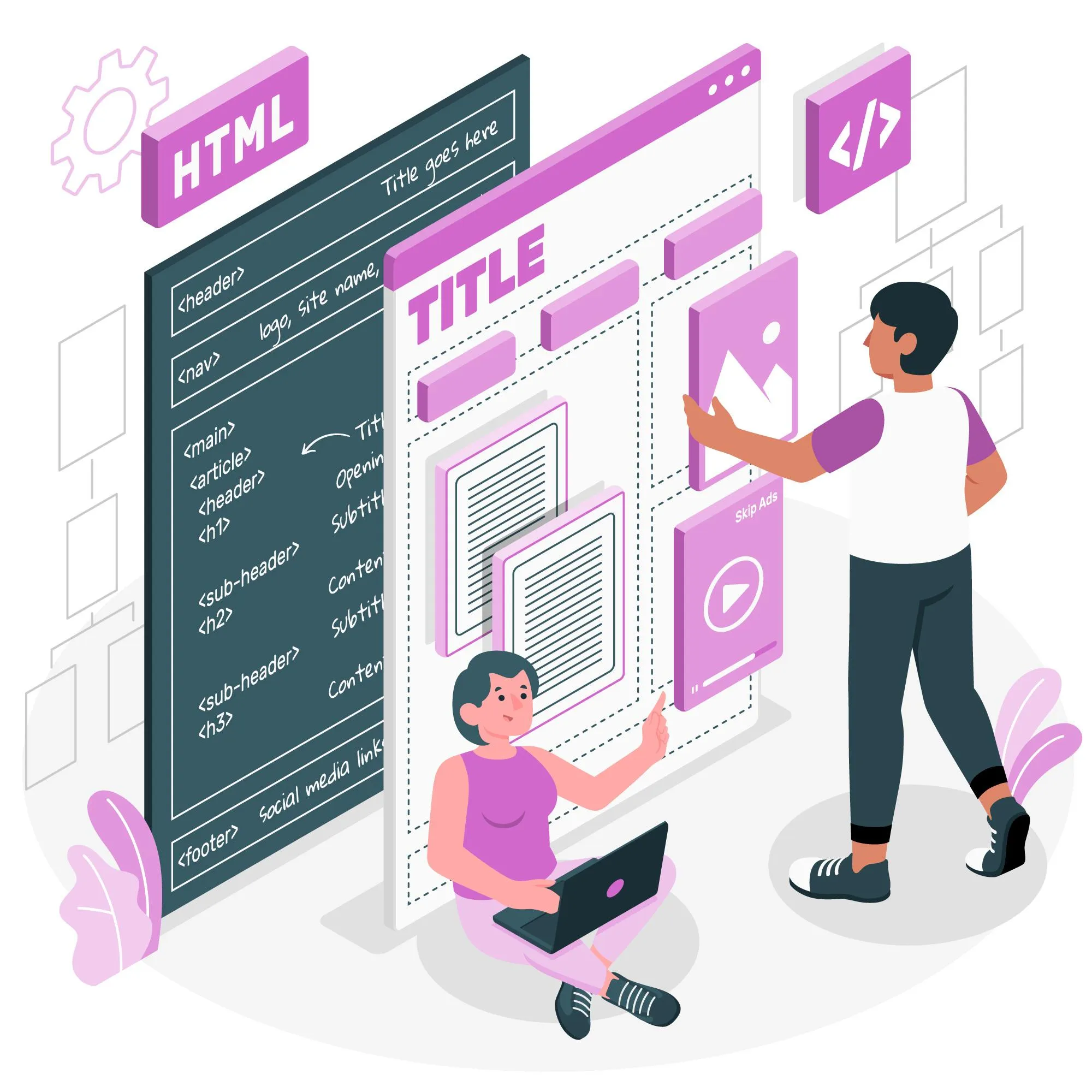 Considerando tutte queste caratteristiche di un sito web, i web designer Dbeeta cercano sempre di offrire ai clienti Dbeeta il miglior design del sito web e una migliore esperienza di navigazione ai suoi visitatori, garantendo la conformità standard w3c e abbinati a tutti gli altri standard web di qualità di tutti i design delle pagine web, incluso il design della home page.
Rispettiamo sempre la legge europea e italiana, infatti progettiamo le nostre pagine web tutte in linea con la legge italiana e la GDPR.
Crea il tuo sito web in tempi rapidi
Dbeeta Web Solutions mette a disposizione alcuni modelli predefiniti se hai bisogno di avere un sito web in tempi rapidi. Tutti i nostri modelli sono progettati anche in base alle caratteristiche citate sopra e il nostro team di web designer qualificati sarà in grado di trasformarli nel tuo sito web entro un massimo di 3-5 giorni. La creazione di un sito web a partire da uno dei nostri modelli è molto utile per chi sta cercando di creare un sito web in tempi rapidi.
I membri del nostro team di Dbeeta sono qualificati nel comprendere le esigenze della tua attività e nella creazione del miglior concetto in grado di offrire i massimi risultati a seconda delle tue attività commerciali.
I servizi che offriamo sono:
• Realizzazione di siti web di e-commerce
• Realizzazione sito web aziendale
• Sito web per portfolio grafico
• Realizzazione sito Web WordPress
• Realizzazione sito web ristoranti
• Realizzazione di siti Web personali (Portfolio)
• Realizzazione di siti web per piccole imprese
• Realizzazione di siti web dentistici
• Realizzazione di siti web per agenzia immobiliari
• Realizzazione sito web per matrimoni
• Realizzazione di siti web di fitness
• Realizzazione di siti web di costruzione
• Realizzazione di siti web di marketing
• Realizzazione di siti web per hotel
Realizza il tuo sito
il trampolino di lancio

per raggiungere nuovi clienti.

Dbeeta Web Solutions
Via XX Settembre, 2
20092 C. Balsamo (MI)
Servizi
Naviga subito
COOKIE POLICY
Last updated March 16, 2022
This Cookie Policy explains how Dbeeta di Melissa Priyashani Fernando ("Company", "we", "us", and "our") uses cookies and similar technologies to recognize you when you visit our websites at https://www.dbeeta.com/, ("Websites"). It explains what these technologies are and why we use them, as well as your rights to control our use of them.
In some cases we may use cookies to collect personal information, or that becomes personal information if we combine it with other information.
Cookies are small data files that are placed on your computer or mobile device when you visit a website. Cookies are widely used by website owners in order to make their websites work, or to work more efficiently, as well as to provide reporting information.
Cookies set by the website owner (in this case, Dbeeta di Melissa Priyashani Fernando) are called "first party cookies". Cookies set by parties other than the website owner are called "third party cookies". Third party cookies enable third party features or functionality to be provided on or through the website (e.g. like advertising, interactive content and analytics). The parties that set these third party cookies can recognize your computer both when it visits the website in question and also when it visits certain other websites.
We use first and third party cookies for several reasons. Some cookies are required for technical reasons in order for our Websites to operate, and we refer to these as "essential" or "strictly necessary" cookies. Other cookies also enable us to track and target the interests of our users to enhance the experience on our Online Properties. Third parties serve cookies through our Websites for advertising, analytics and other purposes. This is described in more detail below.
The specific types of first and third party cookies served through our Websites and the purposes they perform are described below (please note that the specific cookies served may vary depending on the specific Online Properties you visit):
How can I control cookies?
You have the right to decide whether to accept or reject cookies. You can exercise your cookie rights by setting your preferences in the Cookie Consent Manager. The Cookie Consent Manager allows you to select which categories of cookies you accept or reject. Essential cookies cannot be rejected as they are strictly necessary to provide you with services.
The Cookie Consent Manager can be found in the notification banner and on our website. If you choose to reject cookies, you may still use our website though your access to some functionality and areas of our website may be restricted. You may also set or amend your web browser controls to accept or refuse cookies. As the means by which you can refuse cookies through your web browser controls vary from browser-to-browser, you should visit your browser's help menu for more information.
The specific types of first and third party cookies served through our Websites and the purposes they perform are described in the table below (please note that the specific 
cookies served may vary depending on the specific Online Properties you visit):


Essential website cookies:
These cookies are strictly necessary to provide you with services available through our Websites and to use some of its features, such as access to secure areas.
| | |
| --- | --- |
| Name: | __tlbcpv |
| Purpose: | Used to record unique visitor views of the consent banner. |
| Provider: | .termly.io |
| Service: | Termly View Service Privacy Policy   |
| Country: | United States |
| Type: | http_cookie |
| Expires in: | 1 year |
What about other tracking technologies, like web beacons?
Cookies are not the only way 
to recognize or track visitors to a website. We may use other, similar technologies from time to time, like web beacons (sometimes called "tracking pixels" or "clear gifs"). These are tiny graphics files that contain a unique identifier that enable us to recognize when someone has visited our Websites or opened an e-mail including them. This allows us, for example, to monitor 
the traffic patterns of users from one page within a website to another, to deliver or communicate with cookies, to understand whether you have come to the website from an online advertisement displayed on a third-party website, to improve site performance, and to measure the success of e-mail marketing campaigns. In many instances, these technologies are reliant on cookies to function properly, and so declining cookies will impair their functioning.
Do you use Flash cookies or Local Shared Objects?
Websites may also use so-called "Flash Cookies" (also known as Local Shared Objects or "LSOs") to, among other things, collect and store information about your use of our services, fraud prevention and for other site operations.
If you do not want Flash Cookies stored on your computer, you can adjust the settings of your Flash player to block Flash Cookies storage using the tools contained in the 
Website Storage Settings Panel
. You can also control Flash Cookies by going to the 
Global Storage Settings Panel
 and 
following the instructions (which may include instructions that explain, for example, how to delete existing Flash Cookies (referred to "information" on the Macromedia site), how to prevent Flash LSOs from being placed on your computer without your being asked, and (for Flash Player 8 and later) how to block Flash Cookies that are not being delivered by the operator of the page you are on at the time).
Please note that setting the Flash Player to restrict or limit acceptance of Flash Cookies may reduce or impede the functionality of some Flash applications, including, potentially, Flash applications used in connection with our services or online content.
Do you serve targeted advertising?
Third parties may serve cookies on your computer or mobile device to serve advertising through our Websites. These companies may use information about your visits to this and other websites in order to provide relevant advertisements about goods and services that you may be interested in. They may also employ technology that is used to measure the effectiveness of advertisements. This can be accomplished by them using cookies or web beacons to collect information about your visits to this and other sites in order to provide relevant advertisements about goods and services of potential interest to you. The information collected through this process does not enable us or them to identify your name, contact details or other details that directly identify you unless you choose to provide these.
How often will you update this Cookie Policy?
We may update 
this Cookie Policy from time to time in order to reflect, for example, changes to the cookies we use or for other operational, legal or regulatory reasons. Please therefore re-visit this Cookie Policy regularly to stay informed about our use of cookies and related technologies.
The date at the top of this Cookie Policy indicates when it was last updated.
Where can I get further information?
If you have any questions about our use of cookies or other technologies, please email us at shenalfer@gmail.com or by post to:
Dbeeta di Melissa Priyashani Fernando
Cinisello Balsamo, Milano 20092
Italy
Phone: +39 351 507 7344
PRIVACY POLICY
Last updated March 16, 2022
This privacy notice for Dbeeta di Melissa Priyashani Fernando ("Company," "we," "us," or "our"), describes how and why we might collect, store, use, and/or share ("process") your information when you use our services ("Services"), such as when you:
Engage with us in other related ways, including any sales, marketing, or events
contact or authentication data
Log and Usage Data. Log and usage data is service-related, diagnostic, usage, and performance information our servers automatically collect when you access or use our Services and which we record in log files. Depending on how you interact with us, this log data may include your IP address, device information, browser type, and settings and information about your activity in the Services

 

(such as the date/time stamps associated with your usage, pages and files viewed, searches, and other actions you take such as which features you use), device event information (such as system activity, error reports (sometimes called "crash dumps"), and hardware settings).
Device Data. We collect device data such as information about your computer, phone, tablet, or other device you use to access the Services. Depending on the device used, this device data may include information such as your IP address (or proxy server), device and application identification numbers, location, browser type, hardware model, Internet service provider and/or mobile carrier, operating system, and system configuration information.
Location Data. We collect location data such as information about your device's location, which can be either precise or imprecise. How much information we collect depends on the type and settings of the device you use to access the Services. For example, we may use GPS and other technologies to collect geolocation data that tells us your current location (based on your IP address). You can opt out of allowing us to collect this information either by refusing access to the information or by disabling your Location setting on your device. However, if you choose to opt out, you may not be able to use certain aspects of the Services.
To facilitate account creation and authentication and otherwise manage user accounts. We may process your information so you can create and log in to your account, as well as keep your account in working order.